4 Panthers class assembly is on Friday 2nd February at 9:15
Spring 2
Could life exist without water?
Year 4 had a fantastic time completing a variety of scientific experiments to help them to answer the question: 'What is the water cycle?'
Year 4 had a wonderful wow start to our topic, 'water'. We pained the style of Monet. Here are our fantastic paintings!
Spring Term 2 Homework: Water
Spring 1
What did the Romans do for us?
Assembly
4 Panthers assembly all about the Romans was fantastic!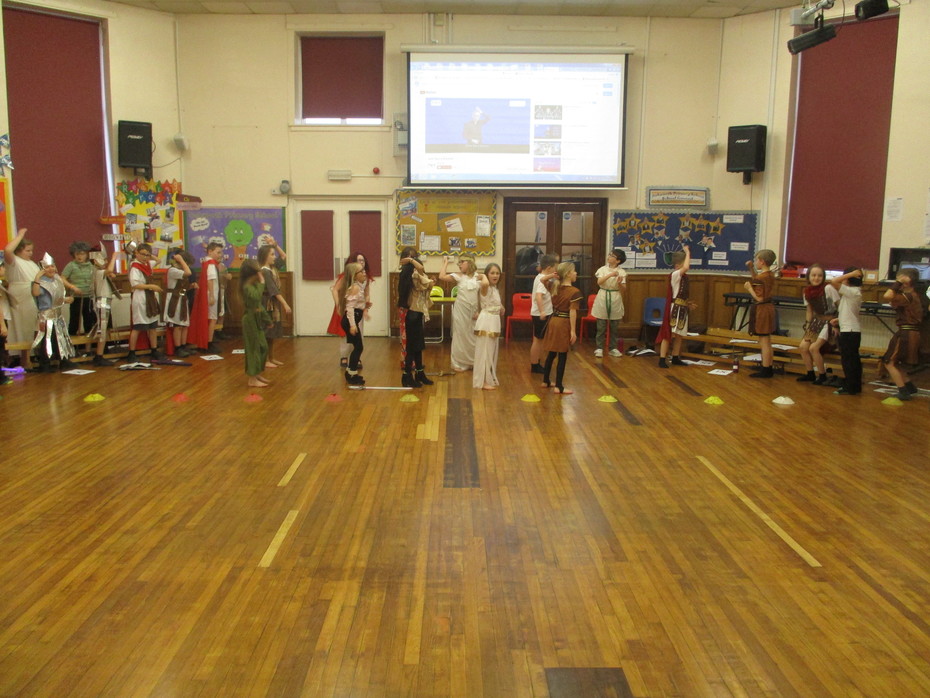 Homework
Here are just a few of our amazing homework projects completed this half term as part of our Romans topic!
Roman Armour
Year 4 are thoroughly enjoying their Romans topic - today we made roman armour!
This morning year 4 took part in a very special outdoor quiz to find out more about their new topic: The Romans. Despite the cold, blustery weather, we had a great time!
Children in Need Ramble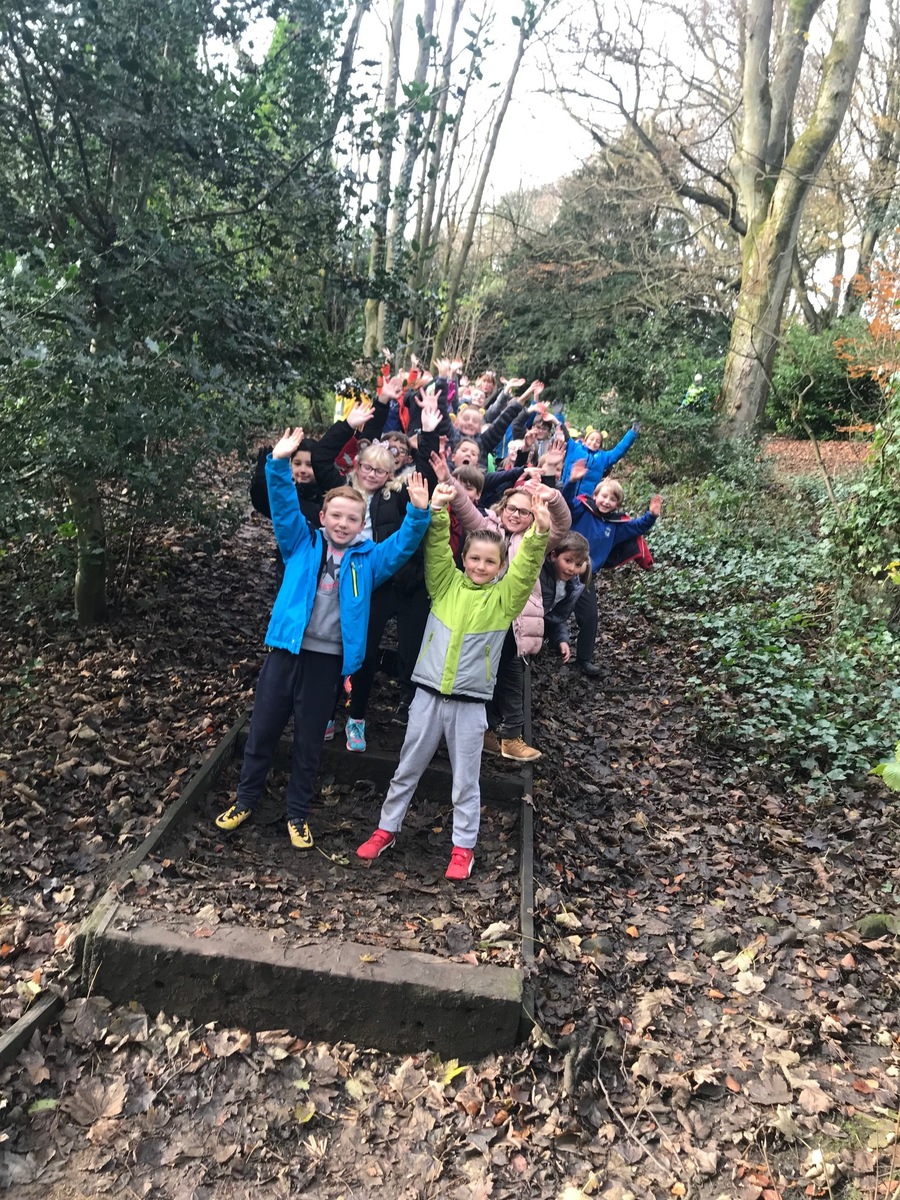 Year 4 thoroughly enjoyed their ramble for Children in Need today.
Discuss and Dance
Interactive Quiz

Click here for the website
For our WOW start we completed a series of challenges that involved moving objects using a pneumatic system (air).
Autumn Term 1
What mysteries will we unravel in Ancient Egypt?
WOW Start
We have had a fantastic start to year 4 learning all about the process of mummification. We will also be finding out about: what the pyramids have taught us about Ancient Egypt, How Ancient Egypt has changed over time and Why the river Nile was so important.
Summer Term 1 - Fab Finish
Our Year 4 fab finish to Ilkley included a visit to Tesco to find out about where our food comes from and what is in it. We then had a walk along the river and a picnic lunch. In the afternoon, we were lucky to receive some first class coaching at Ilkley Tennis Club followed by front row seats to watch the Aegon Trophy Championships. What a day!
Summer Term 1
Wow Start
For our WOW Start, we completed a number of challenges involving water. All the challenges were really tricky and we had to work carefully as a team. We used our 'Bronte Brains' and applied our skills in different areas. We definitely made lots of mistakes and we were absolutely drenched by the end of it!
Water Safety Talk
As part of our topic on safety, we have had a visitor from Bradford Aquatic Services to help us learn about how to keep safe in and around water. We have been set a challenge to design a poster to show what we have learnt from this visit. There's a super prize up for grabs too for the best one!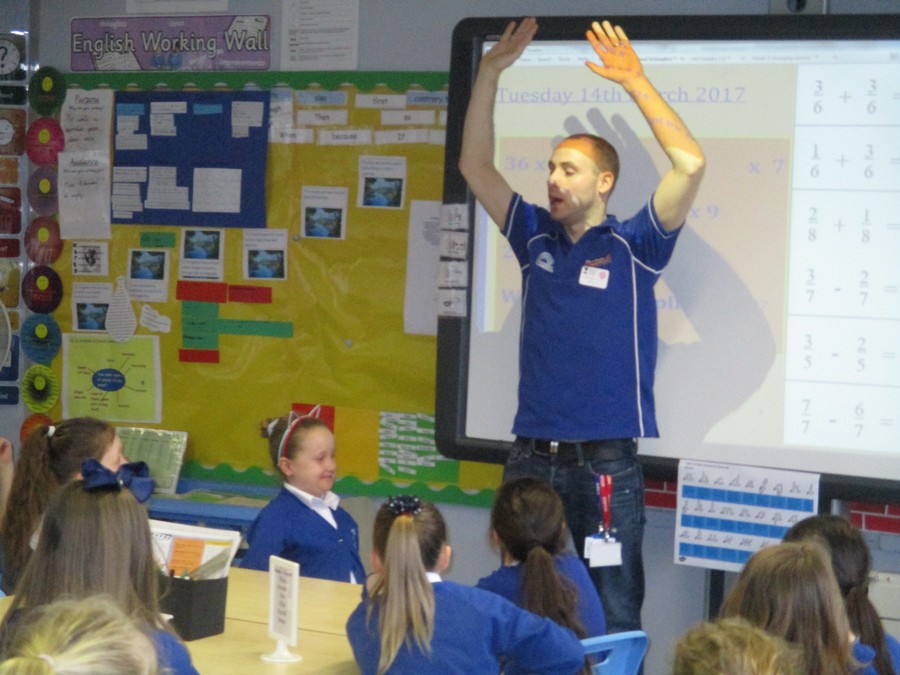 Spring Term 2
Where does water come from?
Spring Term 1
What did the Romans do for us?
FAB Finish
For our Fab finish of our Roman topic we created symmetrical shields that the Romans used during battle. We then reenacted a battle between the Caledonians and the Roman soldier using the different formations that enabled the Romans to conquer Britain.
Autumn Term 1
What Mysteries will we unravel in Ancient Egypt?
Visit to the shared church for Rewind to Christmas
Year 4 WOW Start
We have launched into our new topic in Year 4 looking at 'what mysteries will we unravel in ancient Egypt?'.
The children spent the day getting messy making scarab beetles, painting Egyptian figures, making cartouches with hieroglyphics on and researching key time periods in history. It sure was fun but there's much more exciting and gruesome things still to come!